Welcome to Our Parts Department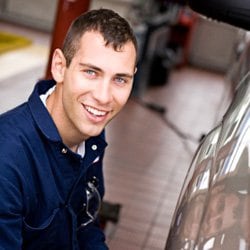 Keep Your Ford Vehicle Going Strong With Genuine Ford Parts at Montrose Motors
All drivers know that Ford vehicles will need to be maintained from time to time and that often little things either can or should be fixed up around their car. For example, maybe your cabin air filter is dirty and needs a replacement, or perhaps your oil needs to be changed, and you want to get it taken care of by yourself. These are little jobs that drivers can sometimes handle by themselves; however, they still need high-quality parts and products when doing these sorts of jobs. We here at Montrose Motors near Springville make that mission a priority.
Why Choose Our Parts Center in Montrose?
We believe that when we are offering our collection of OEM certified parts to the drivers of our community, we are providing them with the highest quality products they can use for their vehicles. Additionally, our team members near Vestal believe we are fully equipped and capable of handling more serious tasks. If drivers are coming in to handle jobs that may be more extensive or serious, we can help them find just the right parts for the job. Our team is extremely friendly and is excited to help you find solutions to problems as efficiently as possible near Hallstead.
Contact Our Team Today
Here at Montrose Motors near Harford, we invite drivers from our community and from all over to come in, talk to our team and learn something new. Whether you're an experienced driver who's been on the road for years or you've recently picked up driving, our team is here to help you as much as possible. We want every driver to keep their Ford vehicle strong so that they can spend more time enjoying their vehicle rather than worrying about it. If you have any questions or concerns, please do not hesitate to contact us.