Welcome to Our Financing Department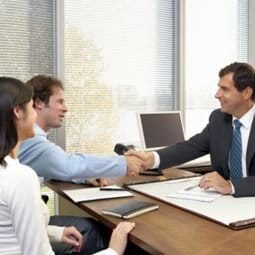 Financing Your Next Ford Vehicle is Easy at Montrose Motors
Your next Ford vehicle should be as beautiful as you've always imagined that it would be when you bought it. But it should also come with a finance package that makes it easier to get into. At Montrose Motors near Springville, we're always interested in helping our customers reach their goals by providing an amazing experience when it comes to getting into a vehicle. We do this by providing you with a great deal of opportunities when it comes to financing. First of all, you're going to find finance experts who want to help you get into the ideal new or used vehicle. But we also want to help you find the exact package that will be perfect for your needs and wants in Montrose.
Purchasing a Ford Vehicle
One of the first types of financing options that you might immediately think of is a loan. This is the ideal option for people who already know that they will want to own the vehicle. Many people like this option because the title is immediately in your name, which means that you're free to do whatever you want with it. If you want to put a pinstripe on the body, that's your prerogative. But you might also go for long road trips around Vestal, which means that it would be okay for you to put on many miles without worrying about being charged more when you turn the vehicle in.
Leasing a Ford Vehicle
And if you're interested in getting into a lease near Hallstead, you're not alone. You can get a beautiful deal on a lease for your next vehicle, and you're going to be very happy about the benefits. You can get tax breaks if it's for a business that you own, and you can often pay less each month for the vehicle than what you would pay for it if you were paying the loan on the exact same vehicle around Harford. We look forward to working with you soon!